Crude Oil Truck Pumps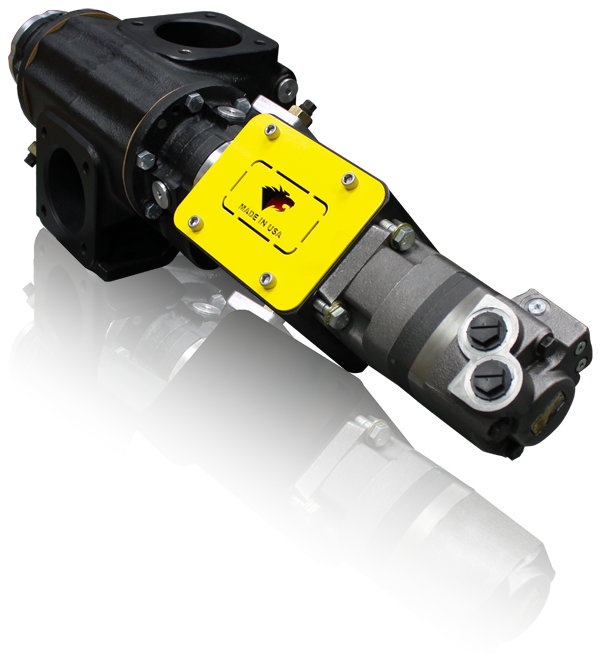 Overview
BearCat Pumps' B-Series Pumps (Crude Oil Truck Pumps) are external gear, positive displacement pumps designed specifically for pumping crude oil. They utilize adjustable relief valves for relief in both directions. Hardened steel, self-lubricating bushings are a standard feature in these crude oil pumps as they increase the useful and predictable life span in the field.
Common applications for the Crude Oil Truck Pumps include:
Primary Loading and Unloading Pump on a Crude Oil Truck
Oil Supply through a Micro Motion® Coriolis (Mass Flow) Meter
Crude Oil Transfer
Train Car Loading and Unloading Pump
Relief Valve
One of the prominent features of the BearCat Pumps Crude Oil Truck Pump is its endplate/relief valve design. The modularity of the plate provides mounting on both ends of the pump and, thus, pressure relief in both directions. Because the forward flow is controlled by one end and the reverse flow by the other, each relief valve can be adjusted independently.
No-Leak Lip Seal
The standard Crude Oil Truck Pump comes with a high temperature, no-leak, low-maintenance seal design. Supported internally by a roller bearing, the drive shaft runs precise, thus, prolonging seal life.
Features of our B-Series Crude Oil Truck Pumps include:
Heat-treated, pulse-dampening helical gears
No Leak driveshaft seal design
Dual, built-in, fully heated relief valves (pressure relieving in both directions)
Nitride treated shafts
Multiple port configurations
Flanged ports
Ports for heat tracing
Can be direct driven inline with a PTO or hydraulic motor or belt and pulley (pillow block bearing required for belt and pulley drive)
.450 and .600 GPR displacements available