Rubberized AC Pumps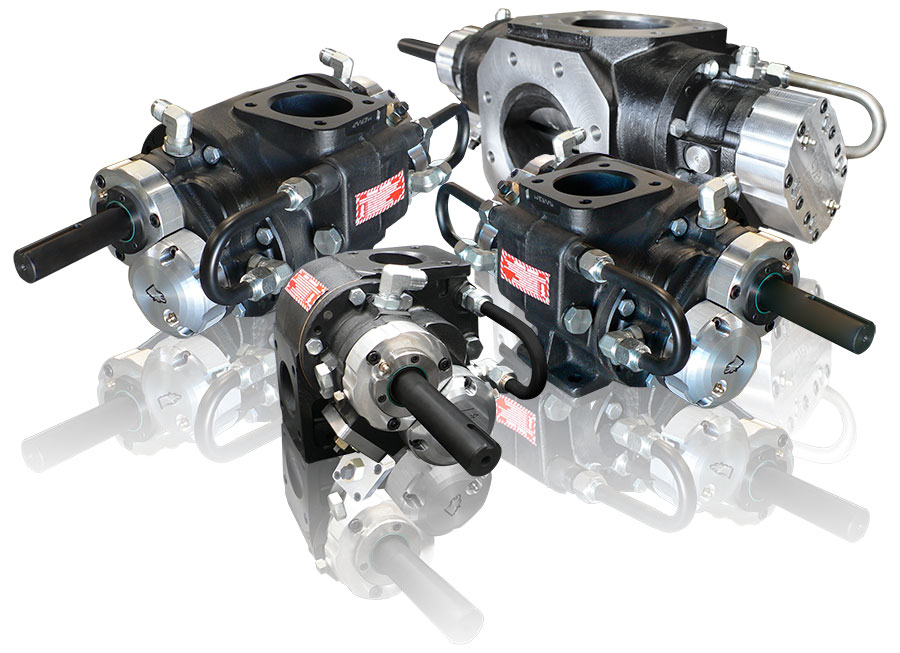 Overview
BearCat Pumps' R-Series Pumps (Rubberized Asphalt Pumps) are external gear, positive displacement pumps designed specifically for pumping rubber asphalt compounds. They are entirely heat jacketed and utilize adjustable relief valves for relief in both directions. Heavy-duty Roller Bearings are a standard feature in these asphalt pumps as they increase the useful and predictable life span in the field.
Common applications for the R-series rubberized asphalt pumps include:
Primary asphalt pump of an Asphalt Distributor
Asphalt Plant supply through a Micro Motion® Coriolis (Mass Flow) Meter
Asphalt Blend transfer
Train Car or Tanker Truck Unloading Pump
Relief Valve
One of the prominent features of the BearCat Pumps R-series asphalt pump is its endplate/relief valve design. The modularity of the plate provides mounting on both ends of the pump and, thus, pressure relief in both directions. Because the forward flow is controlled by one end and the reverse flow by the other, each relief valve can be adjusted independently. Heat tracing offers a critically important benefit at start-up. The R-Series asphalt pump balances heat in relation with that of the main body to insure full function of the relief valve prior to pump rotation, when full of asphalt.
No-Leak Lip Seal
The standard R-Series asphalt pump comes with a high temperature, no-leak, low-maintenance seal design. Supported internally by a roller bearing, the drive shaft runs precise, thus, prolonging seal life.
As an alternative, the Packed Seal is available upon request. Graphite impregnated split ring packing can be specified if needed.
Features of our R series asphalt pumps include:
All of the same features as the V series pumps
Heat-treated, pulse-dampening helical gears
Full hot oil jacketing
Dual, built-in, fully heated relief valves (pressure relieving in both directions)
No Leak driveshaft seal design
Nitride treated shafts
Multiple port configurations
Flanged ports
Can be direct driven inline or belt and pulley (pillow block bearing required for belt and pulley drive)
But, they also include:
Hardened Severe Duty Roller Bearings.
The bearings not only increase the service life but also make the pump predictable, and therefore help avoid un-expected downtime.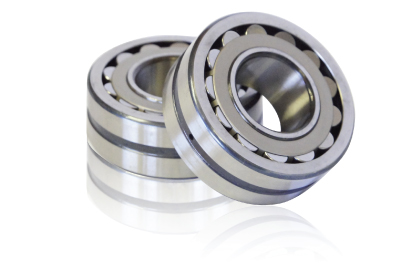 Add benefit of the Pulse Dampening Helical Gears.
Our gears are heat-treated for maximum abrasion resistance.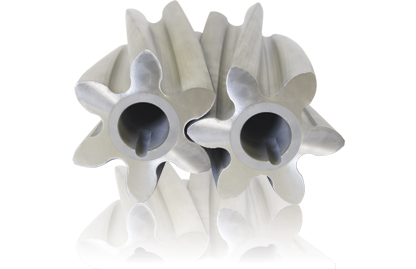 Fully RE-BUILDABLE
Our pump exchange program allows you to trade-in a completely wore-out pump for a factory-refurbished pump. Good as new at a fraction of the cost! Best of all, you can receive the refurbished pump before pulling you old pump off-line and thereby minimizing down time.